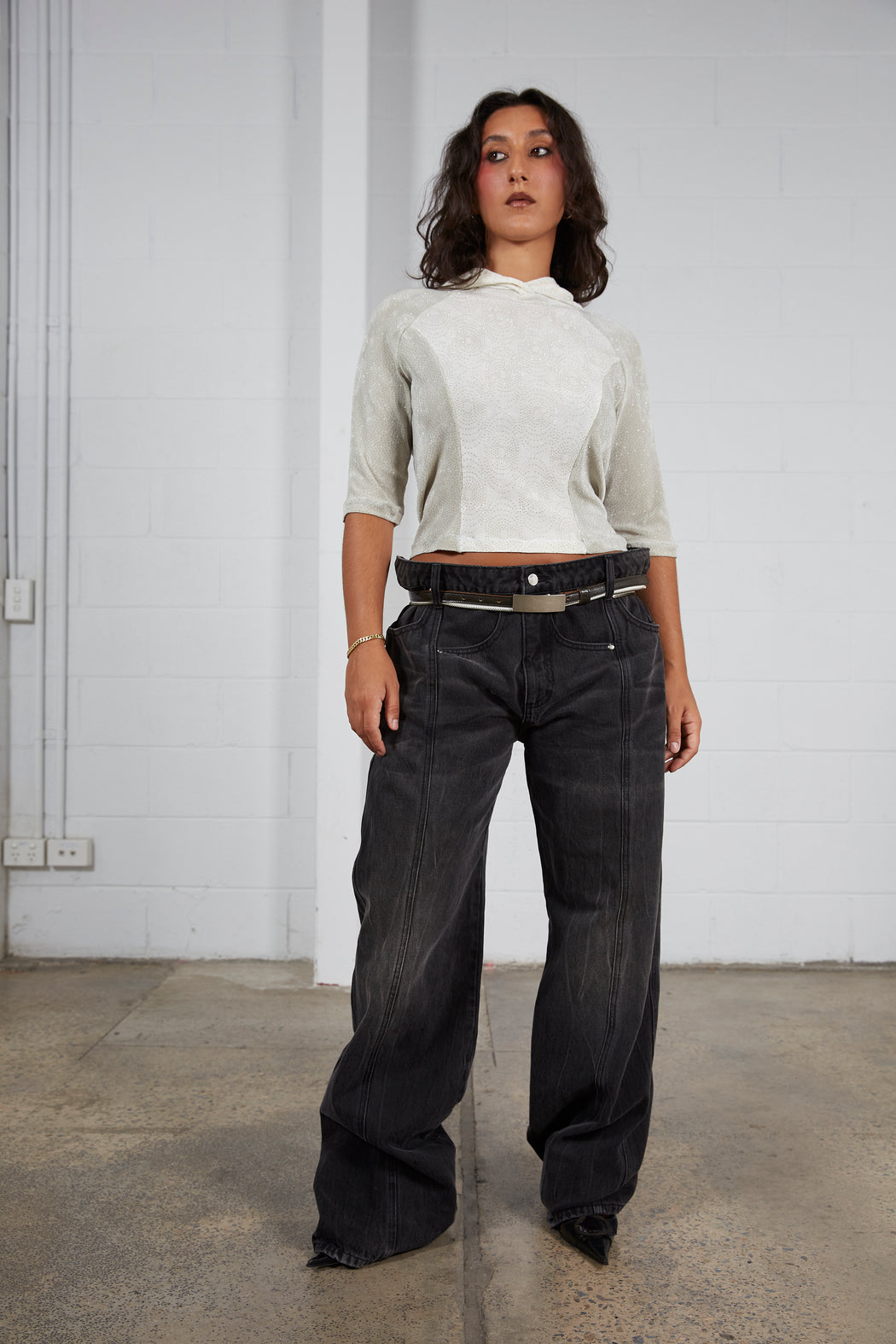 Ramp Tramp Scalloped Pocket Jeans
Years in development, our Ramp Tramp jeans is our new star piece.
8 pocket jeans with repeating front pocket detail to create a scalloped effect.
Panelled with centre front and back seams, the jean is low waisted with a straight loose fit.
Long hems can be adjusted with our length adjust mechanism that shortens the hem whilst maintaining the long and crumpled look.
Vintage wash on charcoal denim.
Comes in a size range from 28" - 40" but please keep in mind that this is worn low waisted and sits at the hips.
Made in China at a QIMA audited factory. 50% recycled 50% newly milled heavy weight cotton.
Cold machine wash and line dry when needed.


Tras años de desarrollo, nuestros jeans Ramp Tramp son nuestra nueva pieza estrella. Jeans de 8 bolsillos con detalle de bolsillo delantero repetido para crear un efecto festoneado.
Con paneles y costuras centrales delanteras y traseras, los jeans tienen cintura baja y un corte recto y holgado.
Los dobladillos largos se pueden ajustar con nuestro mecanismo de ajuste de longitud que acorta el dobladillo manteniendo el aspecto largo y arrugado.
Lavado vintage sobre denim carbón.
Viene en un rango de tallas de 28" a 40",  para usarse a la cadera.
Fabricado en China en una fábrica auditada por QIMA.
50 % algodón reciclado y 50 % algodón pesado recién molido.
Lavar a máquina en agua fría y secar al aire cuando sea necesario.